TOURISMOHIO | OHIO. FIND IT HERE.
I lead the creative production for the 2022 Ohio Tourism Day event held a the Ohio Statehouse lawn, ranging from banner signage, posters, props, handouts, logo design and more! This is a fun event where we get to showcase all of the wonderful places Ohio has to offer.
The 2019 logo design plays on Ohio themes including Ohio Road Trips, the 50th Anniversary of The Moon Landing and the roller coaster capital of the world, Cedar Point.
The 2022 logo plays on the Ohio themes of the 200th year anniversary of the Marblehead Lighthouse, the 50th anniversary of the Cuyahoga Valley Scenic Railroad Train as well as the 50th anniversary celebration of Kings Island.
Ohio Tourism Day is a celebration of Ohio's tourism industry and provides the opportunity for consumers to plan their Ohio vacations while visiting with tourism destinations and attractions from across the state.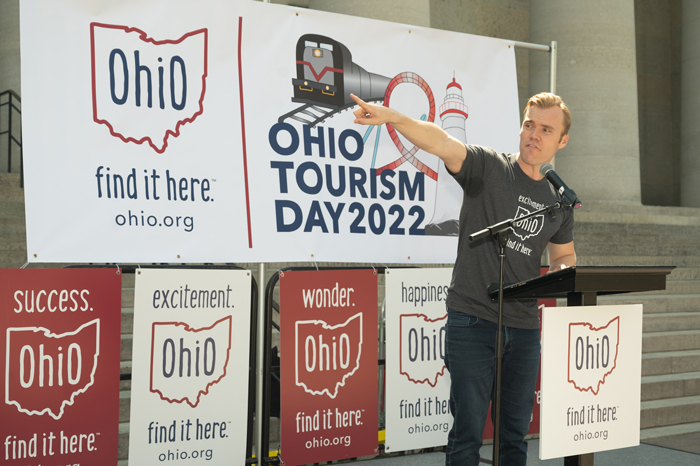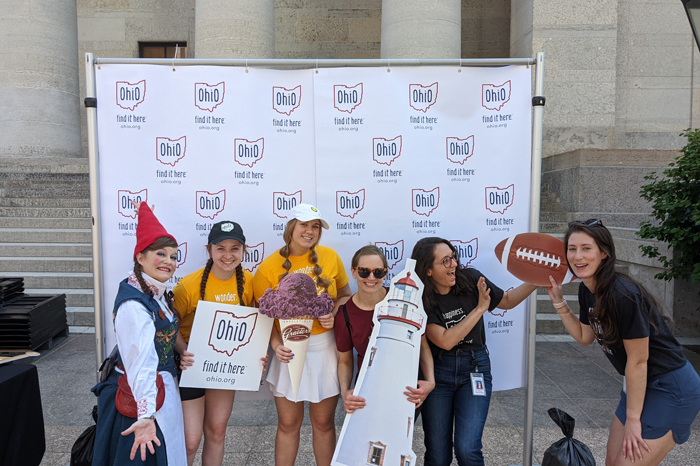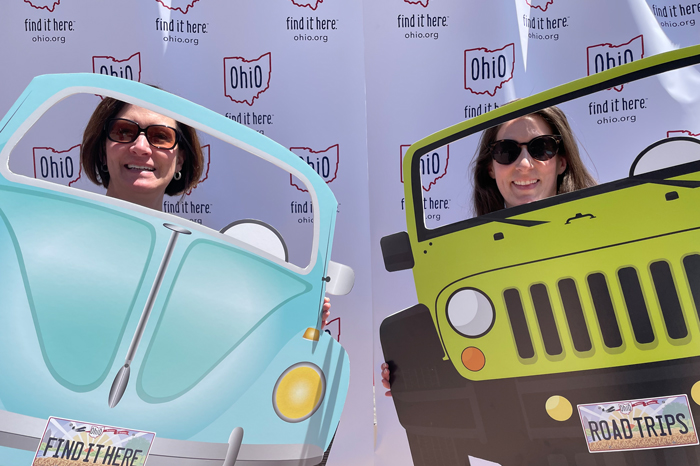 Designed and produced the backdrops, various Ohio related props and stage elements pictured above.